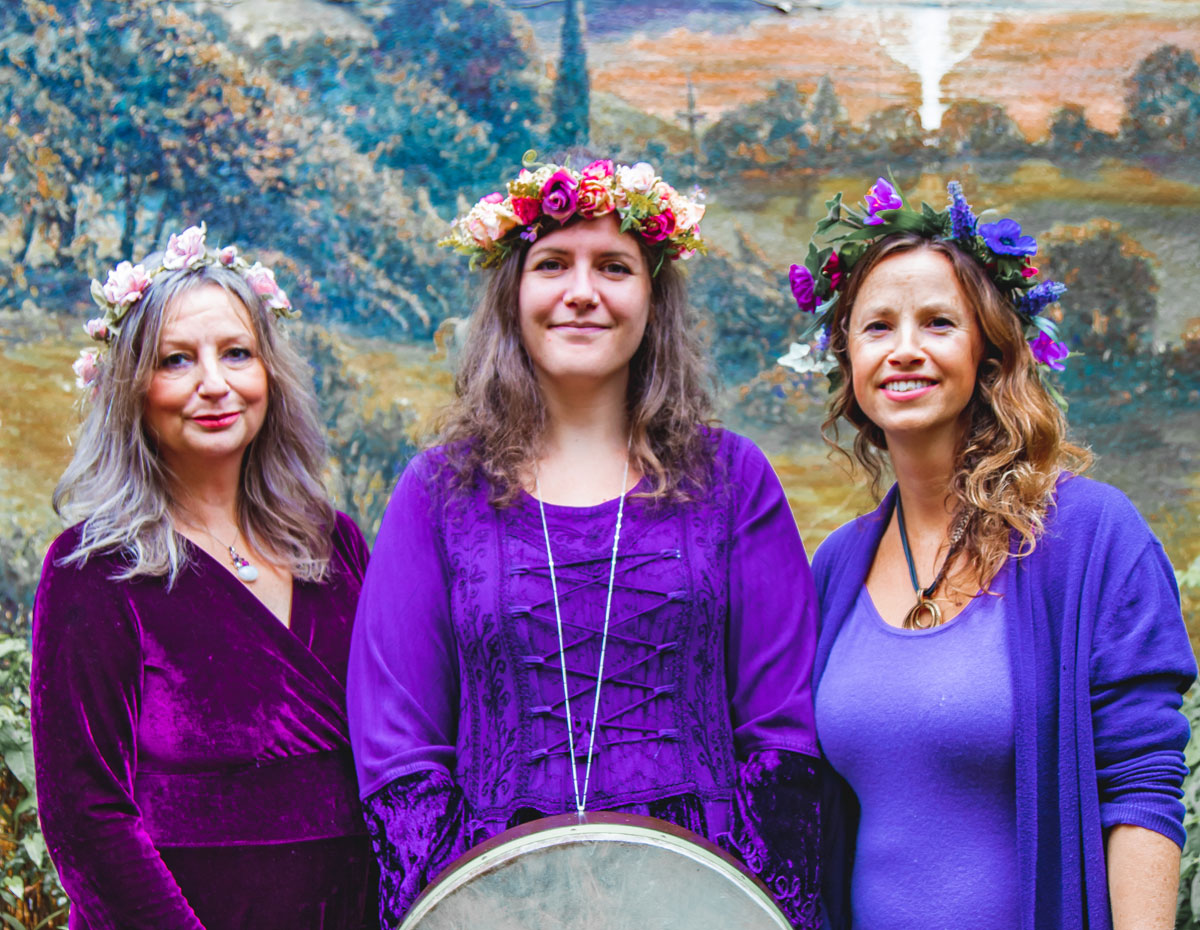 Sharlea Sparrow
Sharlea has been a Priestess of Avalon for many years. She has an NVQ Level 3 Diploma in Celebrancy and is one of the Priestess Registrars for legal marriages in the Temple. She qualified in 2014 when same sex marriages became legal in the UK.
"It was wonderful to qualify in a time when all couples, whatever their sexuality, are able to celebrate marriage, freely and equally. I welcome the opportunity to at long last reflect that equality. I am really passionate about celebrating diversity, meeting new people and making the most of all the great opportunities and experiences life has to offer.
Being a Celebrant is exciting for me as I can use my creativity and attention to detail to assist you in creating a ceremony that is exactly the way you want it to be. It is a privilege and pleasure to be a part of someone's special day, whether it be for a wedding, civil partnership, new arrival, renewal of vows or commitment ceremony."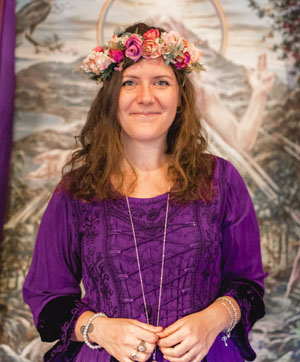 Giorgia Farano
Giorgia is a Priestess of Avalon and a Priestess Celebrant originally from Italy.
She moved to Glastonbury to devote her life in service to Goddess and she joined the Wedding team after experiencing herself the love and the support from the Priestess Celebrants.
Giorgia is extremely creative and supportive, always ready to bring her enthusiasm in everything she does.
She hopes to become the bridge between Glastonbury and the Italian community to arrange marriages for foreign people who wish to celebrate their union in the Glastonbury Goddess Temple.
Giorgia is also a Priestess Artist: since 2013 she has been working with the energies of Goddess and nature to create sculptures and spiritual art.
Celebrating love and marriage in the most special place on the Earth is a true blessing. Having the possibility of celebrating the soul connection of the couple, in the love of Goddess, is such a profound way to serve Her in the world.
Iona Jones
Iona is a Priestess of Avalon and a Priestess of Rhiannon. She has been part of the Wedding team since it started in 2014. She loves to conduct Sacred Weddings for couples. She also offers Wedding Planning Services organising the wedding flowers, cake, photography, hair and make-up and receptions. Iona loves journeying with couples to create a day that is sacred and meaningful to them. Over the years she has created lots of beautiful Weddings and organised many receptions.
Being a Priestess of Love, there is nothing I enjoy more than creating magical ceremonies to honour love and sacred union. Avalon is a beautiful isle, steeped in ancient wisdom, magic and mystery… the perfect place to make this sacred commitment to your beloved.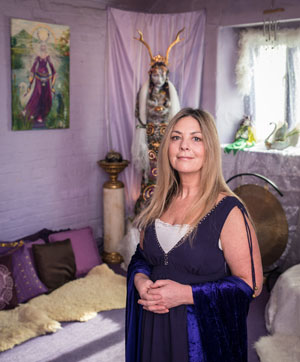 Dawn Kinsella
Dawn is a Priestess of Avalon and Priestess of the Goddess. In 2014 Dawn was instrumental in getting Goddess Temple Weddings up and running. She worked with the local registration office to get us officially licensed and since then has conducted lots of Weddings all over the country.
Dawn was with the Temple for years and now lives with her beloved abroad. She is the founder and teacher for Sacred Celebrants Academy, a centre of excellence and prestigious accredited training as Sacred Celebrants IPHM Cert. Visit website.